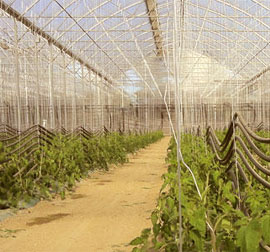 Greenhouse Twine
Greenhouse twine is made out of 100% polypropylene material. In greenhouses the climatic conditions are suitable for crops planted, so greenhouse twine are designed to resist & perform in any climatic conditions.
Adjusting the tension of the greenhouse twines on the stems of tomatoes & peppers while growing, provides them with support & stability while preventing them from falling over.
Features:
Higher Breaking strength.
UV stabilized.
Heavy load capacity.
Excellent chemical resistance.
Serve wide range of applications.
Area of use:
It is used to tie the grafts of vegetables like tomatoes, peppers, cucumbers, beans and etc. in greenhouses.
Are primarily used for tying & hanging plants.
Maintaining the global standard in quality management. Learn More.