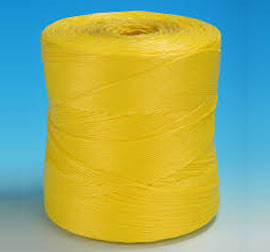 PP String
P.P. String (sutli) are available in different size of spool like cone height 8" ,4" , 2.5".
We are manufacturing only two qualities.
1) Pure virgin.
2) Next to virgin.
Our both quality has highest length to weight ratio, hence they are economical and efficient as well.
Features:
1) Light in weight.
2) Knotless spool.
3) Higher breaking strength.
4) UV stabilizes.
Application:
1) Industrial packing & stitching.
2) House holding material.
3) Some agriculture application.
4) Paper industry.
5) General packing.
Maintaining the global standard in quality management. Learn More.