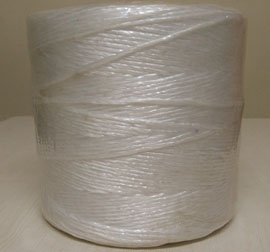 Reaper Binder Twine
Reaper Binder Twine is made out of 100% virgin polymers. Reaper twine is used in Reaper Binder machines, which are used for all grains. It is specially produced in standard dimensions to fit the spool into the chamber of machines.
Features:
Hardness & strength are suitable for machines knife.
Fibrillated & UV treated.
Maximum length.
Does not untie from knot.
Works smoothly without any problem.
Area of use:
Mostly use in Reaper machines.

Reaper Binder is used for all grains such as wheat, oats, paddy, barley and other grain crops.

Corrugated Box binding.
Maintaining the global standard in quality management. Learn More.