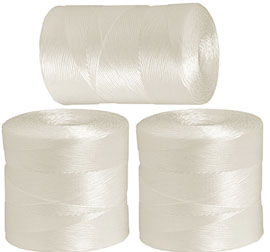 Tomato Twine
Tomato twine is made out of pure virgin material. Tomato twine are generally used for tying tomato plants, but can also be used for tying and binding purpose of other plants & creepers.
Features:
High flexibility.
Uniform size & length.
Ideal for winding hooks.
Superior finish.
Area of use:
Used for trellising or tying of tomato plants & also other plants.
Maintaining the global standard in quality management. Learn More.